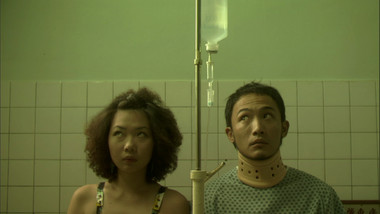 D.I.Y.
Singapure 2007, 6'
director: Royston Tan
screenplay: Royston Tan
sales: Royston Tan
In different parts of the island, different individuals are engaged in different day-to-day activities and thinking different thoughts, but they are all connected. In D.I.Y., the squeak of dirty plates, the tap of a finger against a seafood restaurant aquarium, the thump of feet inside a cargo lift, and many other disparate sounds, all come together into a quirky and funky piece of beat science, a human - and humane - music.
---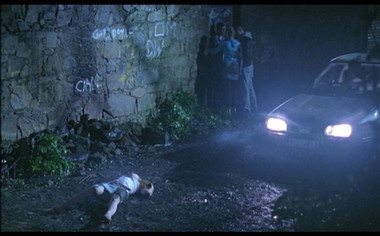 Joyride
Ireland 2006, 6'
director: Margaret Corkery
screenplay: Margaret Corkery
sales: Venom Film
On a stormy night, 2 girls and 2 boys drive up a dark, derelict laneway looking for thrills, very quickly, the night turns sinister.
---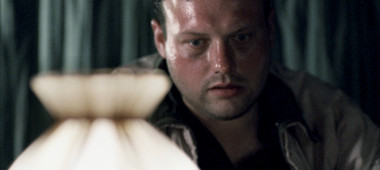 The Pub / Die Kneipe
Germany 2006, 10'
director: Gabriel Gauchet, Andrzej Kròl
screenplay: Gabriel Gauchet, Andrzej Kròl
sales: FH Dortmund
language: German
The film is a dark lyrical portrait of a pub and the people who linger in it. While they increasingly lose themselves into innermost thoughts, their perception of things starts mingling with surreal events.
---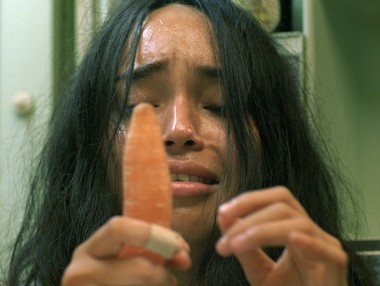 Machine / Máquina
Spain 2006, 17'
director: Rodrigo Gabe Ibáñez
screenplay: Rodrigo Gabe Ibáñez
sales: Aprieta Fuerte, Tapadera Efectos Raros, User T38
A girl discovers her new nature through pain and confusion and she finds the way to achieve the lost harmony.
---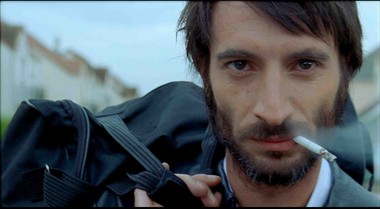 The Office / Bureau
France 2006, 7'30"
director: Frédérick Vin
screenplay: Frédérick Vin
sales: Frédérick Vin
language: French
Charles Sanson gets out of jail with the firm decision of making deep changes in the ways he leads his existence.
---
Without title / Uten Tittle
Norway 2005, 14'
director: Anja Breien
screeenplay: Tonino Guerra
salles: Aprilfilm AS
The fact that painters and graphic artists often name their works Without title is really interesting. In that way, they avoid programming the viewer, who is allowed to study the image with an open mind. Like in this film. A film without a title - but also without dialogue.
---
Doing Mikles well / Fare bene Mikles
Italy 2004, 17'
director: Christian Angeli
screenplay: Tomasso Capolichio, Chritian Angeli
sales: Verdecchifilm
language: Italian
The story of Sergio and Maria, brother and sister, who have invented a game they called 'Mikles' because they have been brought up in an oppressive and violent way. It is their own technique to overcome physical and psychological pain.
---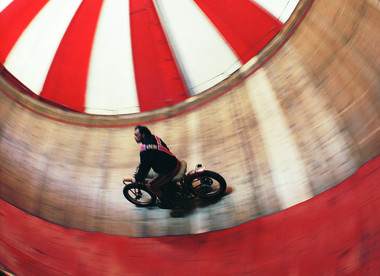 Motodrom
Germany 2006, 9'
director: Jörg Wagner
screenplay: Jörg Wagner
sales: Short Film Agency Hamburg
The world of the hellriders: men and motorbikes, speed and stunts, gasoline and adrenaline. Racing their antique bikes around the wood-panelled walls of a circular tower, the riders appear to defy gravity. Motodrom stylishly captures the atmosphere in beautiful black-and-white imagery using energetic camerawork and pulsating sound.