Trust

retrospective: Hal Hartley

dir. Hal Hartley / Wlk. Brytania, USA 1990 / 107'
Film description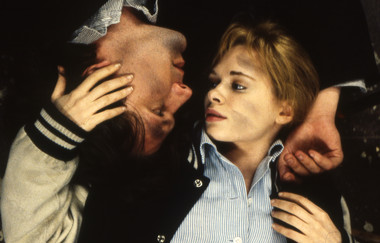 Cast:
Adrienne Shelly (Maria Coughlin), Martin Donovan (Matthew Slaughter), Merritt Nelson (Jean Coughlin), John Mac Kay (Jim Slaughter)
Adrienne Shelly, a regular star of Hartley's films, plays this time a troubled American teenager. She is accompanied by another loser. In this role another of Hartley's favourite actors: Martin Donovan acts as an uncertain intellectual, who earns his living below his abilities. Maria and Matthew meet in the most unexpected moment and from this time - like in a romantic comedy - the two have to be together, although their families are against it.
It seems that in Trust Hartley explores and vets family and the relations in it. At first the characters are conventional, but soon they reveal their social isolation, alienation and hidden fears. The frames are clean, carefully set, but there is also a disturbing surreal element, as if brought here from René Magritte's pictures - nameless gentlemen wearing coats and hats with inherent pipes.
Anna Taszycka
I wanted to portray Maria gradually realizing that Matthew's willingness and ability to make sacrifices for her also takes something out of him, something she was initially attracted to and admired.
Hal Hartley