God Willing

discoveries

Om Gud vill
dir. Amir Chamdin / Sweden 2006 / 85'
Film description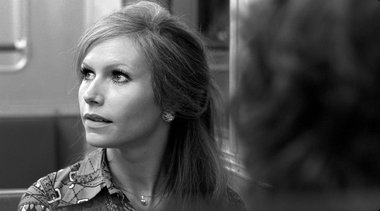 Cast:
Amir Chamdin (Juan), Nina Persson (Juli), Tito Pencheff (Tito),Alexander Karim (Mohammed), Sunlil Munshi (Jean-Claude), Janne Carlsson (himself)
In 1975, the hottest summer ever in Stockholm, two brothers, Juan and Tito, are working day and night to make ends meet. Juan has married a young Syrian woman and is now getting everything ready for his wifes arrival the following week. Juan is dead set on his waterproof blueprint for a good life... But there's one thing that he hasn't planned for: true love! One morning at the bus stop, there she is, Juli, a beautiful tango singer from Finland. Juli not only takes his seat at the bus stop, but also a permanent place in his heart.
IFF Thessaloniki 2006
God Willing isn't your parents' Swedish cinema. Amir Chamdin's whimsy is red candy Swedish fish to Bergman's lutefisk. God Willing is the story of a thwarted love affair set amidst the Swedish economic recession of the 1970s. Loosely based on the life of Chamdin's father, God Willing serves as a twee paean to the lives of the first wave of Swedish immigrants. In accordance with its period setting, the film was shot with 70s-era equipment and is predominantly black and white. With his debut, Chamdin brings us a film that has it all: politics, passion, and style.
IFF Chicago 2006