Body Rice

NEW HORIZONS International Competition

dir. Hugo Vieira da Silva / Portugal 2006 / 120'
Film description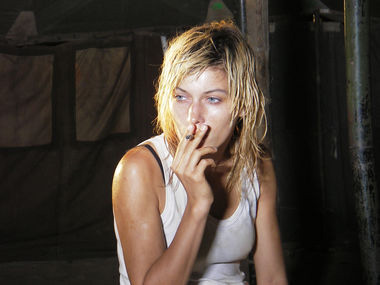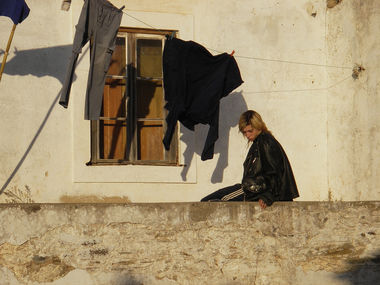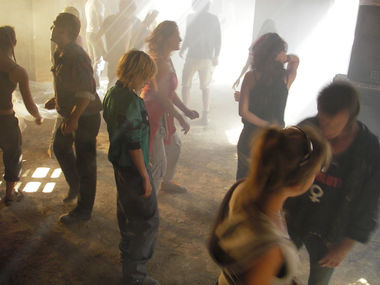 Cast:
Sylta Fee Wegmann (Katrin), Alice Dwyer (Julia), Julika Jenkins (Anja), André Hennicke (Dieter), Pedro Hestnes (Joaquim), Luís Guerra (Pedro), Luís Soveral (ojciec Pedra)
Katrin, a young German delinquent, is sent to Portugal as part of a programme of social re-integration. Taking her problems with her to the desert-like landscapes of the Alentejo, she meets Julia, also placed there by social services, and Pedro, who lives in the area, and who is as lost and out of sorts as she is. The connections with other people they are always seeking never work out, and the relationships that develop between them inevitably break down, since these young people cannot manage to pull themselves out of their apathy and loneliness.
The beauty of the ashen, washed out images further reinforces the impression of indifference and dreariness that imbues the daily existence of these young people, a lost generation who have inherited the no future of the eighties. Hugo Vieira da Silva's direction takes an extremely original but risky gamble in focusing on the moments of contemplation, hanging around and what is not said. Intense and gripping, this low-key approach enables the viewer to aridity of the setting. Their existence, always on the verge of extreme violence, of explosion and even of death, constitutes the heart of a film that is a tragic representation of the contemporary world.
IFF Locarno 2006 Catalogue
My characters are shadows. You never get to know everything, in the same way as you never get to know everything about anybody. I want to avoid psychology. I want to speak about absence. Psychological death is staged here as a possible portrait of my world and my own generation. These feelings invade and infect the film: something associated with the sensation that fullness, love is not achievable.
Hugo Vieira da Silva